---
Audio CD

Visualization CD: On the Great Marathon visualization CD, Barbara J. Walker, Ph.D., a Performance Psychologist and marathon runner herself, discusses the mental aspects of running a marathon and provides a powerful guided imagery exercise which allows you to experience a successful marathon or half marathon in your mind's eye prior to your actual race. Learn more
$19.99
---
Nutrional Supplements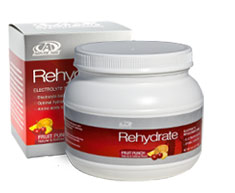 I cannot stress enough the importance of staying hydrated during training. If you're training for a marathon or half marathon, then you need to try Reyhdrate.
Rehydrate Electrolyte Replacement Drink does more than replenish lost fluids, minerals and electrolytes. It sustains energy and muscle endurance with carbohydrates and amino acids. It also contains antioxidants to neutralize the free radicals your body produces during physical activity. Unlike other similar drinks, Rehydrate contains a 1:1 ratio of potassium and sodium - the two most vital electrolytes lost through sweat. And it helps prevent cramping with calcium, magnesium and L-glutamine to support the contraction and relaxation phases of the muscles.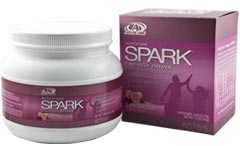 I use Spark® Energy Drink to replace my morning coffee and for an afternoon boost. What I love most is the mental focus it provides.
AdvoCare Spark® Energy Drink mix is a unique multi-nutrient system that's designed to provide nutritionally advanced, long-lasting energy and enhanced mental focus.* Its 21 vitamins, minerals and nutrients work synergistically to give you healthy, balanced energy without making you jittery like other caffeinated beverages.*
Spark's unique combination of ingredients gives you fast-acting energy and B-vitamins enhance your body's natural energy-sustaining processes.*
For mental focus and clarity, the neuroactive amino acids in Spark help sharpen your mental focus and alertness by supporting your brain's ability to efficiently transmit messages within the nervous system.* With five refreshing flavors and only 45 calories per serving, Spark gives you a lift that lasts for hours.*
Order a sample of Spark® Energy Drink for only $0.97 each
Grape
Fruit Punch
Mandarin Orange



*This statement has not been evaluated by the Food and Drug Administration. This product is not intended to diagnose, treat, cure or prevent any disease.


Have questions? Contact us